Established in 1989 Premier Engineering (Yorkshire) Ltd have grown from Fabrication and Installation engineers into a company that can offer an extensive range of services to suit the most exacting of customer requirements. Our general 'day to day' services include laser cutting, guillotining, folding, rolling, fabrication and installation.
In November 2021 we invested in our new LVD CNC Press Brake.  We also have a 4.4kW Bystronic Byspeed Pro 3015 Laser profiling machine which is helping us service both our internal fabrication requirements and also the external subcontract market which is continually growing.
Our investment in both machinery and staff will ensure Premier Engineering (Yorkshire) Ltd will remain one of the leading Subcontractors in the UK.
Our services range from initial site survey to design and manufacturing drawings, Laser cutting, fabrication, final installation, final inspection and handover.
Here at Premier Engineering Ltd we are able to offer laser cut and folded parts.  We have a good working relationship with a local powder coating company.  This enables us to offer excellent rates to our clients and customers for powder coating.
We have a separate Stainless steel facility ensuring cross contamination is eliminated.
We have our own gas pipe manufacturing area and all our welders are suitably skilled and qualified.
Our Clients include local and national construction and shop fitting companies, particularly where high end bespoke items are required.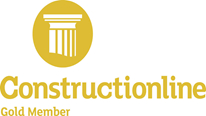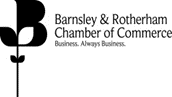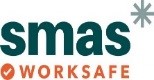 Premier Engineering have completed several metalwork fabrication schemes… to the agreed timescales and standards. They have worked in sensitive locations and the feedback we have had from our residents has been excellent.
Dave Graham, Berneslai Homes (Barnsley Metropolitan Borough Council)
Premier Engineering have carried out metalwork fabrication works for English Heritage for several years. The workforce is well managed, fully H&S conscious and respectful of the need for extreme care when working on an Ancient Monument where the visiting public are present. I have no problem in recommending this companies services.
John Ward, English Heritage
Premier Engineering are one of our key partnering Sub contractors due to their excellence in delivering the required product from initial enquiry to handover. The work produced is of the highest quality and we have no hesitation whatsoever in recommending this company.
RJ Cadman Construction Ltd
Thanks for a job well done from start to finish, made a brilliant asset to our home. Would recommend you to anybody.
Pauline Clayton (Swinton)
Many thanks... for two excellent jobs. The gates and internal staircase far exceeded my expectations.
Tony Tuduno (Linby, Nottinghamshire)
Everything we have purchased from Premier has been of good quality.  The communication has again been very good.
John Sorsby (Production Manager) 09/03/2020
After timely delivery and subsequent in-house installation of the above new items, would you please pass on my satisfaction.  I am highly delighted at the sheer quality of fabrication and the way the multi-faceted posts have been realised from the original design discussions and my tentative drawings. 
Absolutely spot on.
Andy - (HSBC) 04/06/2020
We would recommend Premier Engineering Ltd to anyone.  I have worked with them for the past 5-6 years now and have always found them very professional and easy to work with.
Andy Bentley - SNR QS (KDM) 13/08/2020
Premier Engineering are one of the most professional and attentive sub-contractors we know and have dealt with over many years.  We have recommend their services on many occasions.  Additionally they have helped us out on may occasions when we have been asked to attend emergency projects, showing adaptability and flexibility.
Steve Rhodes (Business Manager) 28/08/2020
Just want to say a huge thank you.  You helped turn this and the extra works around so quickly and also to such a great standard.
Richard Athey - Contracts Manager (Interiors UK) 20/10/2020
Very efficient, a pleasure to work with.
Ian Smith - M.D. (Vesseltec) 02/11/2020
I would recommend Premier Engineering.
Josh Stringer - Assistant Project Manager (Monostore Ltd) 13/08/2020
Excellent customer service, the order was placed and made within 2 days.  Very good quality products.
Joanne Munns (Director) Ductec Ltd 10/02/2021
I have been working with Premier Engineering for a number of years now and our relationship is most definitely "Supply Chain Partners".  The team are extremely helpful and deliver a service which can only be described as "Second to None".
Gary McNicholas - Group Purchasing & Logistics Manager       (Energy Assetts) 18/02/2021
Great service, good product.
Matt Kitchen-Dunn - Director (Animatronics) 16/04/2021
Competitive prices, but more importantly excellent quality workmanship and innovation to find a solution to the customers needs.  Excellent service throughout the recent Covid period and still delivered a premier service.
Steve Tatterall - Facilities Manager (JPB Facilities Management)
Please thank all your team for that hard work, that's the reason I like working with you all and that you are my first choice when selecting a contractor.  Thank you again, appreciated.
Paul Mathuson - Senior Project Manager (Galliford Try - 19/03/2021)

Pleasure to work with  the company, the guys who erected the mezzanine were very helpful, respectful and pleasant mannered.
Carl Firth - Director (Vortex Clothing Co Ltd - 19/03/2021) 
I would use Premier Engineering Ltd again, as they always get the job done on time, in a safely manner and meet your budgets.
Josh Stringer - Project Manager (Tank Consult - 28/07/2021) 
Just wanted to say a massive thanks and to pass on my gratitude to the fitters for getting everything completed. 
Thank you so much for looking after us. 
We appreciate you massively.
Esther Norton - Site Manager (Taylor Wimpey - 19/07/2021) 
I would recommend
Premier Engineering(Yorkshire Ltd)
Sally Ironfield - Planning Manager
(South West Yorkshire NHS Partnerships NHSFT - 11/11/2021
Excellent service overall.  Quality of product and installation was excellent as always.
Tom Davey - Business Development Manager
(Hughie Construction - 11/11/2021) 
Supported Doka UK in those last minute requirements, for which we are very grateful and this along with the quality of workmanship sets Premier Engineering above other fabrication companies.
Thank you for your support and look forward to working with you on future projects.
Derek Potter - National Sales Manager (Doka UK) 16/03/2022
Good service as always.
Very prompt & efficient.
Thornes Fabrication 12.04.2022
Been working with Premier engineering over many years and completed many complicated & challenging customers.
They have delivered on all fronts, quality service & on-site can do positive attitude, makes it a delight to to work with this experienced company.
W.Forrester (Managing Director) Haldane UK Ltd.  - 07/06/2022
No issues at all. 
Shaun and the teams are great to deal with.
Really helpful.
C. Hempsey (Stock Controller) Energy Assets - 27/09/2022
Professional quick service.
J.Simpson (Purchaser) D&G Utilities - 27/09/2022
Great service throughout.
We would absolutely recommend
Premier Engineering to others.
M.Lock  (Operations Manager) R&G Global Coatings - 28/09/2022
Excellent Team work with great communication & feedback from shop floor.
Phillip Kerr  (Senior Projects Manager) Adey Steel Ltd
31/03/2023
Quick response on quotes & always look to try and expedite work when required. 
I would recommend.
Nigel Stafford  (Business Development Manager)
                                     TFL Responsive Engineering                                   
24/07/2023
Good Quality of workmanship. 
Satisfactory completion of jobs. 
No complaints from clients for work completed.
I would recommend.
Natasha Rodgers (Systems Manager)
                                     TFL Responsive Engineering                                   
24/07/2023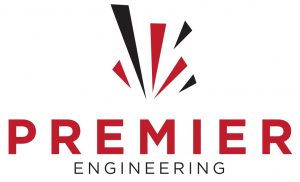 Give us a call

01226 779544