Sub-contract Laser profiling

Laser cutting has become arguably the most popular method of profiling sheet metals, this is due to it's ability to achieve tight tolerances, perfect cut quality and high processing speeds. Our new Bystronic Byspeed Pro 4.4kW laser has the ability to effortlessly cut through steel, not to mention a variety of other materials used in Engineering and Construction.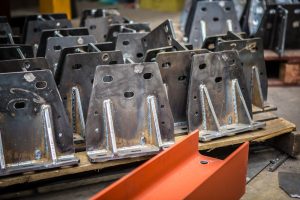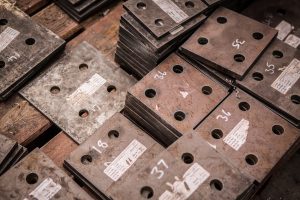 We can work from your hand drawn sketches to produce Laser cut components, but we do prefer AutoCAD files. This cuts down on drawing time making your projects cheaper and also allows us to import your DWG's or DXF's directly into our programming software maximising efficiency.
UKCA Marking (up to EXC-3)
We have an ISO and UKCA accredited quality system and can provide full materials accountability.
We work in line with up to Execution class 3 for our Laser cut components when specified by our customers.
Each order that we process is treat as a UKCA job and is fully traceable.
Secondary Operations

Not only do we offer a quality Laser cutting service, we also offer a range of secondary operations to transform a blank Laser cut profile into a workable part to suit your application.
Processes include:
Folding and Rolling
Drilling and Countersinking
Galvanising and Powder coating
We offer a complete solution to your Engineering requirements.
Processing Scope

We stock a range of thicknesses in Mild steel plate so we can quick respond when you need us the most.
Materials stocked:
Mild Steels - S275JR, S355JR, S355J2+N, Raex400 / 500, Durbar Tread plate.
Thicknesses - 1mm up to and including 25mm.
Stainless steels - SS304, SS316, SS321, Duplex, SS4003 (3CR12).
Thicknesses - 1mm up to and including 15mm.
Aluminium - 1050, 5083, 5251, 6082 T6.
Thicknesses - 1mm up to and including 10mm.
Laser cutting tolerances:
1mm > 10mm = ±0.2mm   /   12mm > 15mm = ±0.35mm   /  20mm > 25mm = ±0.5mm
Support Services
All our products are backed up with a full range of support services including:
Free quick quotations
Experienced project management
Health and safety management
Quality Assurance management (ISO 9001:2015 & BS EN 1090 up to EXC3)
Environmental awareness
We also offer a full design package using the latest AutoCAD technology to provide structural calculations and detailed drawings. 3D CAD models are also available..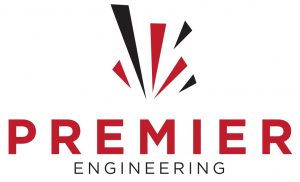 Give us a call
01226 779544