Aluminium Fabrication, Sculpture Design & Fabrication, Stainless Steel Fabrication and more...
We offer a wide range of products to suit your requirements. From "one-offs" to batch production, indoors, outdoors, commercial or domestic. As high quality fabricators we can provide a stylish approach to stairs, canopies, bar fitting, and security to name but a few. We specialise in projects that need to be smart, practical and unique. From initial concept to final installation. We work with many businesses nationwide and are confident in taking on any brief and adhering to strict deadlines and quality control.
Architectural
Examples include:
Balustrades in brass, stainless steel, mild steel and glass
Straight flight and spiral staircases
Balconies
Railings
Urban structures
We can work from your brief and drawings or supply a complete service from concept, design, fabrication and installation. Visit our gallery to view completed projects.
Structural Steelwork
Examples include:
Internal structures
Mezzanine floors
Staircase towers
Steel framed buildings
We have an ISO and UKCA accredited quality system and can provide full materials accountability as required.
Secondary Steelwork
Examples include:
Platforms and walkways
Trench steelwork
Canopy incorporating glass or polycarbonate
We cater for all bespoke metalwork and provide advice on design, materials and finishing.
Industrial Fabrication
Examples include:
Materials handling equipment
Furnace steelwork
Hoppers and conveyors
High volume batch production
We are experienced in the glass bottle industry providing metalwork solutions for this specialised area.
Aluminium Fabrication
We are specialists in aluminium fabrication, including handrails, worktops, gates, fencing and pipework. Aluminium is lightweight and well known for its ability to resist corrosion. We provide detailed advice on when aluminium is the best material to be used in your project.
Support Services
All our products are backed up with a full range of support services including:
Free quotations
Experienced project management
Health and safety management
Quality Assurance management (ISO 9001:2015 & EN1090 up to EXC 3)
Environmental awareness
We also offer a full design package using the latest AutoCAD technology to provide structural calculations and detailed drawings. 3D CAD models are also available..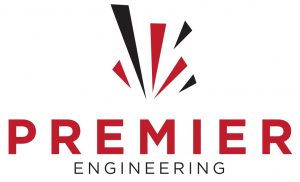 Give us a call

01226 779544