Coronavirus (COVID-19) At Premier Engineering (Yorkshire) Ltd we take the health, safety and well-being of all our Clients, contractors and employees very seriously. You will all be familiar with the growing concerns and precautions being put in place with regards to the Coronavirus (COVID-19). With that in mind we have issued a statement to all…
Read Full Article
Further to our recent employment boost we have taken on Sandra Daniels to help Premier Engineering improve our QA procedure, Sandra had the following to say:- "We hold certification for an internationally recognised standard BS EN ISO 9001:2015. We set our targets and objectives high, by implementing Continuous Improvements in all areas of our business…
Read Full Article
We have recently employed two additional draftsmen, contracts manager and laser manager to keep us ahead of the rest.   Always striving to improve our service.   The additional resource put Premier in a great position to take on more complex and demanding projects.    
Read Full Article
Premier Engineering (Yorkshire) Ltd are proud to announce the arrival of our Bystronic Byspeed Pro 4.4kW laser. This machine means that we remain at the forefront in Laser profiling offering customers both old and new a quality service from quotation to delivery. Please visit our Laser Cutting section of the website for details on our…
Read Full Article
We have recently expanded our autocad, design and detailing facility.  Premier Engineering now has two full time Auto Cad Technicians.
Read Full Article
As part of our continued expansion of staff and premises, planning permission has been granted and construction started on our new training room and mezzanine floor. These will accommodate new offices, kitchen and store.
Read Full Article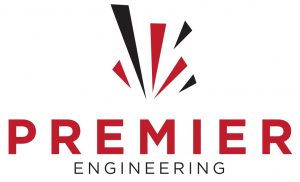 Give us a call

01226 779544